Spiced Chicken Pâté.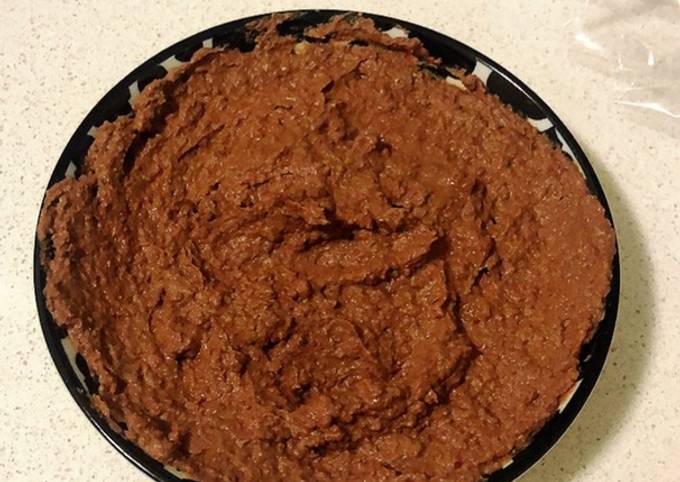 You can have Spiced Chicken Pâté using 11 ingredients and 11 steps. Here is how you cook it.
Ingredients of Spiced Chicken Pâté
It's 300 g of chicken liver (fat removed).
It's 1 tsp of sweet paprika.
Prepare of Salt to taste.
Prepare Half of yellow onion diced.
It's 1 of garlic clove minced.
Prepare 100 ml of warm water.
You need of Cayenne pepper powder to taste.
Prepare 1/2 tsp of sugar.
Prepare 2 tbsp of extra virgin olive oil.
Prepare 1/3 tsp of turmeric powder.
Prepare 125 g of unsalted melted butter (to top pate if you're going to freeze it).
Spiced Chicken Pâté step by step
Add oil to a medium hot pan..
Once oil is heated, add onion..
After 3 mins add all spices, garlic, salt and sugar..
Cook for a further 1-2 mins..
Add liver and water..
Cook until liver is just done (approx. 5-8mins).
Move cooked liver and juices to a food processor or blender..
Blend until preferred consistency..
Set in fridge for 2 hours if it's going to be eaten with 2 days..
If you want to freeze it, add a 1/2cm layer of melted unsalted butter to the top before freezing..
Enjoy!.