Cheesecake. This cheesecake is delicious and pretty easy to make. It was my first time making a cheesecake so I read through many of these reviews prior to. I added some cinnamon to the crust like one other reviewer did – and added some lemon juice and lemon extract to the filling – it was just a slight lemon flavor but perfect!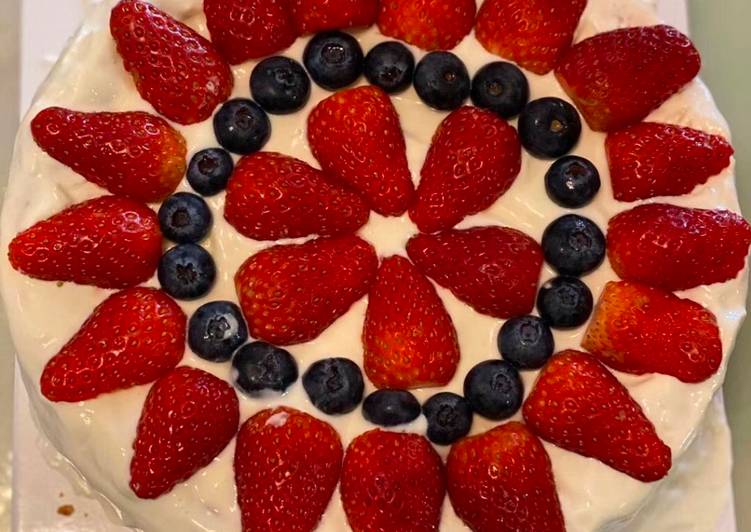 To make the crust: In a small bowl, mix the cracker crumbs with the melted butter and the sugar together until evenly moistened. Find great tasting desserts like cheesecake recipes including chocolate cheesecakes, lemon cheesecakes, strawberry cheesecakes, and more cheesecake recipes and ideas. Say hello to your new favorite cheesecake recipe! You can cook Cheesecake using 13 ingredients and 15 steps. Here is how you cook it.
Ingredients of Cheesecake
It's of Crunchy bottom of the cheesecake.
Prepare 10 pcs of digestive biscuit.
Prepare 40 g of unsalted butter.
You need of 8-inch cake base.
It's 900 g of cream cheese.
It's 160 g of sugar.
It's 1/4 tsp of salt.
You need 2 of eggs.
It's 60 g of unsalted butter.
You need of Decoration.
You need 10 g of sugar.
It's 60 g of sour cream (enough for top only).
Prepare of Fruits: blueberries, strawberries…
This is a classic New York cheesecake, baked in the oven. A water bath, plus lots of tips and guidance, help you make the best, silkiest, creamiest cheesecake EVER. Chocolate peppermint cheesecake bites have a crunchy chocolate cookie layer on bottom with delicious peppermint chocolate cheesecake and bits of crushed candy cane and chocolate swirls on top. A winning combination for this holiday season!
Cheesecake instructions
Cut a piece of non-stick paper in the shape of the cake mold and place it on the bottom or the mold..
Leave 40g unsalted butter in room temperature..
Take 10 pcs of digestive biscuit and smash them with a rolling pin inside a ziplock bag until crushed..
Mix the crushed biscuits and the unsalted butter with your hands evenly and spread it in the bottom of the cake mold..
Place 900g cream cheese in room temperature..
Mix the cream cheese with 160g of sugar and 1/4 tsp of salt until smooth, you can mix with an electric mixer if the cream cheese is too hard..
Mix 2 eggs in the cream cheese with a spatula by pouring it separately(don't use an electric mixer)..
Melt 60g of unsalted butter in a microwave or putting it in a bowl on top of hot water..
Mix the melted butter with the cream mixture..
Spread the cream in the mold evenly..
Put the mold on a tray and pour some water on the tray..
Bake at 170°c (340°f) for 20 minutes..
Place a foil paper on top of the cake and bake again for 20 minutes..
Take your cake out to decorate..
You cheese cake is finished!.
After they are done, store in the refrigerator. Make the cheesecake filling by stirring the very soft cream cheese together with the granulated sugar. Stir in the vanilla and sour cream. Stir in the vanilla and sour cream. Scrape the sides really really well and stir again to ensure there are no lumps.